Coming Up Next Hour
Venture Radio Listings
Advertisments
FSN

Venture Radio features FSN.
 "News As It Happens."
Venture Radio Christmas Scedule
The Christmas Schedule is now up and available
Big Tone on Venture Radio
It's not a Halftone or even a Semitone !!!! It's

 

Big Tone

with

Big Tone's Big Box of Goodies

Live on Venture radio every Tuesday at 16.00 GMT

Join him in his chatroom at www.ventureradio.co.uk/bigtone
Venture Radio Meets The Jive Aces
 

Venture Radio with The Jive Aces

Bob Birch, Shaz, Chris David, Tracy Clark, John Peters, Sarah and Stacey, enjoyed a fantastic evening at the Gala Theatre in Durham on Saturday where they enjoyed the music from the great Jive Aces and met them afterwards for this photo shoot.
Welcome To Venture Radio
We are an online radio station with a huge variety of music from the past few decades up until today's music. You can check out our 24 hour schedule on the website so that you never miss your favourite programmes. If you like, leave us a message in our guestbook. We hope you enjoy listening and being involved.
Online 24/7 music from the decades.
Easy Ways To Get Involved
You can get in contact with the presenters via their email addresses which are listed on the 'Presenters' page. Also, some of the live presenters have their own chat room on their page. To make sure that you get your request guaranteed for a show, do it a few days before the show or early to make sure your song is played.
Available Presenters Slots
Are you a budding presenter and you would like to be on Venture Radio below are a list of the available slots that we have free at the moment, there might be a holding show there at the moment. If you think you have what it takes please send us a demo no more than 5 mins in length. We only need to hear you not the music except for intro's and outro's we do not want to hear a whole song. Once you have done that send it to mail@ventureradio.co.uk and we will let you know.
There are slots available NOW so send your demo in before its too late, they dont last long.
Advertisments
Venture Toolbar
Listen to Venture Radio in your Internet Explorer browser or Firefox and have loads more great features! No spyware, adware or viruses. Click here to install it!
.
Recent News
Fusion UK are pleased to provide a website befitting a great radio station with a fantastic crew. George said "I tune in to Venture radio a lot while I am working on web development projects and I think it is better than many stations on FM. I have k...
Join our Newsletter
Register for the Venture Radio Newsletter, get the presenters take on what's hot and what's new. Produced exclusively for the listeners of Venture Radio.
Buy Great Music
For More Great Music
and Gifts
Visit Our Store CLICK HERE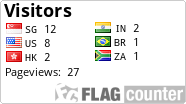 Venture Gadget
Download the new V2 Desktop Gadget for Windows Vista or Windows 7.
Promo Artist Of The Year
Photo and details to follow
2011 Winner - Deni Newton www.cdbaby.com/cd/deninewton13
2010 Winner -Patrick Basile www.myspace.com/patchbasile

2009 Winner - Ade Carr www.adecarr.webs.com

2008 Winner - Orly Vardy www.myspace.com/orlyvardy